Virtual Organizing with Swing Left
COVID-19 is disruptive, upsetting, and creating a lot of uncertainty. We encourage you to prioritize taking care of yourselves, loved ones, and neighbors. If you'd also like to help transform our government, below is a guide on how to do so safely. Nothing is more important to Swing Left than the health of our community.
There are plenty of ways you can help beat Trump and the GOP right from the comfort and safety of your home.
Swing Left offers virtual tools to help you maximize your impact on the closest races in Super States across the country. In this guide you'll find:
---
What you can do from your home
By volunteering, you can make a personal impact on the 2020 elections that goes beyond voting. It's also a great way to keep busy during these trying times. You can visit Swing Left's Action Finder to get matched with remote activities like letter writing or phone banking, and the events page to join existing virtual events in your community. Or host one yourself!
As always, but especially during the COVID-19 pandemic, we encourage you to be conscious of people's wellbeing and priorities. Be extra understanding, caring, and delicate when talking with prospective voters, volunteers, or donors during this time.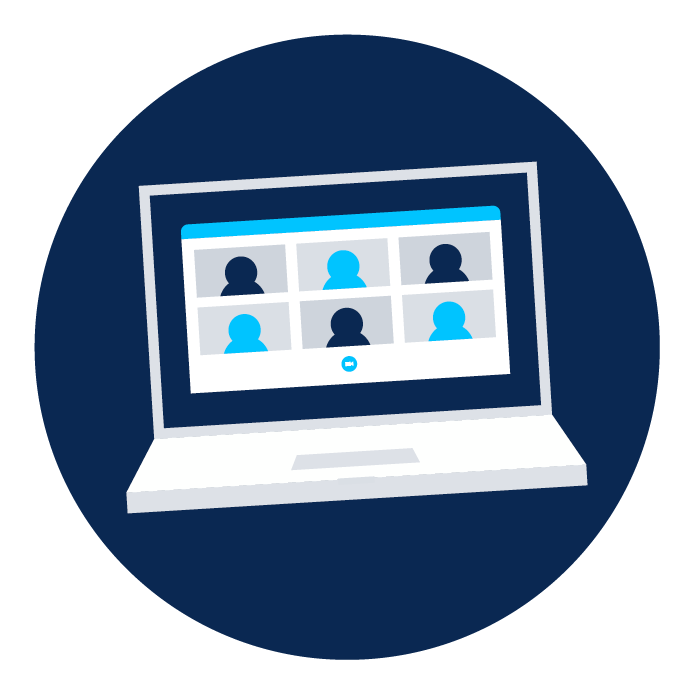 Host a virtual house party
Bring together your friends and neighbors. Talk about how you're feeling with the current political climate, why you think it's time to do something, your past experience with volunteering or organizing, and how to do so in a virtual space. And take action, together!
Host a virtual house party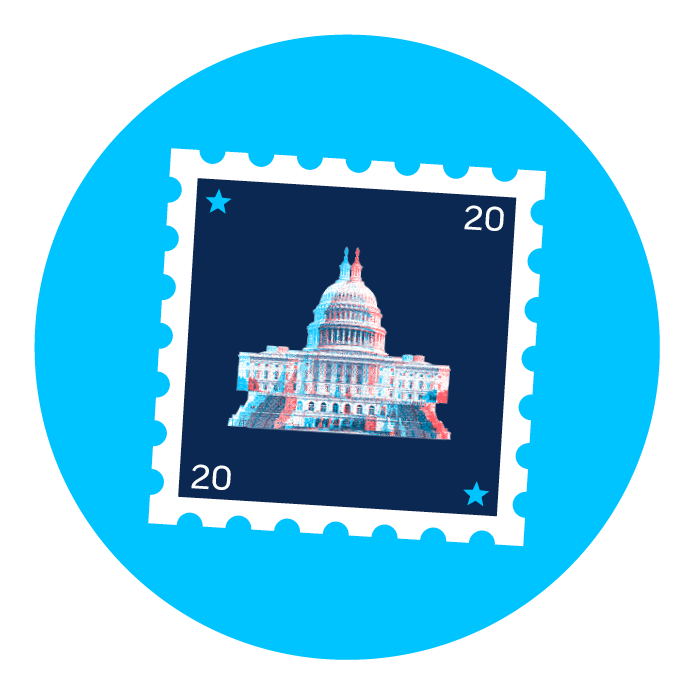 Write letters to voters in Super States
Writing letters is one of the most effective ways to turn out voters—and our friends at Vote Forward have made it easy. All you need are stamps, envelopes, a pen, a printer, and paper.
You can also join one of Swing Left's National Virtual Letter Writing parties. Four times a week, Swing Left staff and volunteers are meeting online to write letters to key voters in Super States. Reserve your spot and join the fun!
Write letters on your own
Join a virtual letter party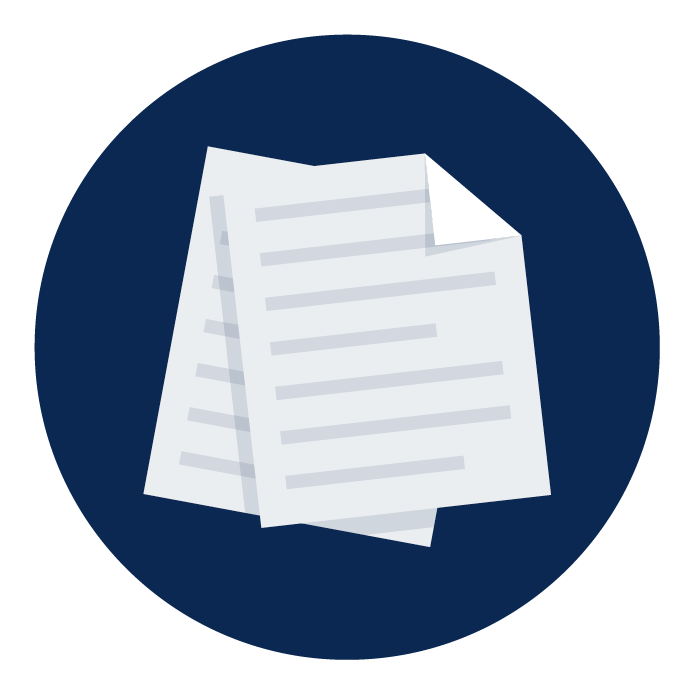 Host a virtual letter writing party
Writing letters to voters in Super States is fun and effective—and you'll have an even bigger impact when doing it with other people! We've put together a virtual letter writing party guide with some tips and tricks for hosting a virtual letter writing party.
Host a letter writing party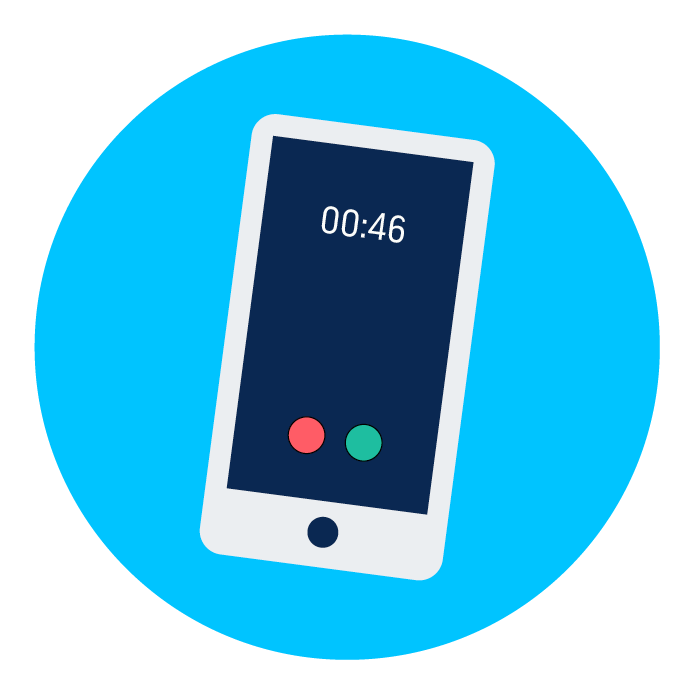 Call voters from home
Phone calls are a great way to directly engage with prospective voters and volunteers. Since there are limited numbers of voters and volunteers to talk to, there will not always be opportunities for calling and texting. The current most strategic opportunity to call voters in Super States is to encourage them to vote in the upcoming Wisconsin Supreme Court race.
Make calls to Wisconsin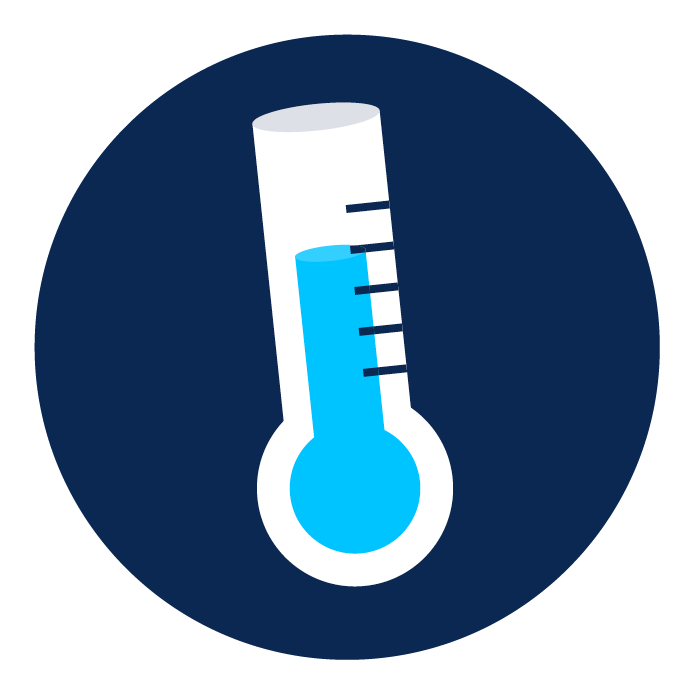 Host a virtual fundraiser
We know there are a lot of organizations, food banks, people, and businesses in need at the moment. If you are financially able, consider making a donation that will help those locally in your community. This article outlines some great ways to help locally and globally.
You can also help transform our government by setting up a personal fundraising link. Every dollar you raise will go directly to the Democratic nominees in 2020's most critical races. Money raised through your personal fundraising page is held until there is an official Democratic nominee after each race's primary—and then goes to the candidate to provide them with critical support, right when they need it most.
Be sure to check out our fundraising toolkit for tips, tricks, and guidelines. Anyone can be a fundraiser!
Host a fundraiser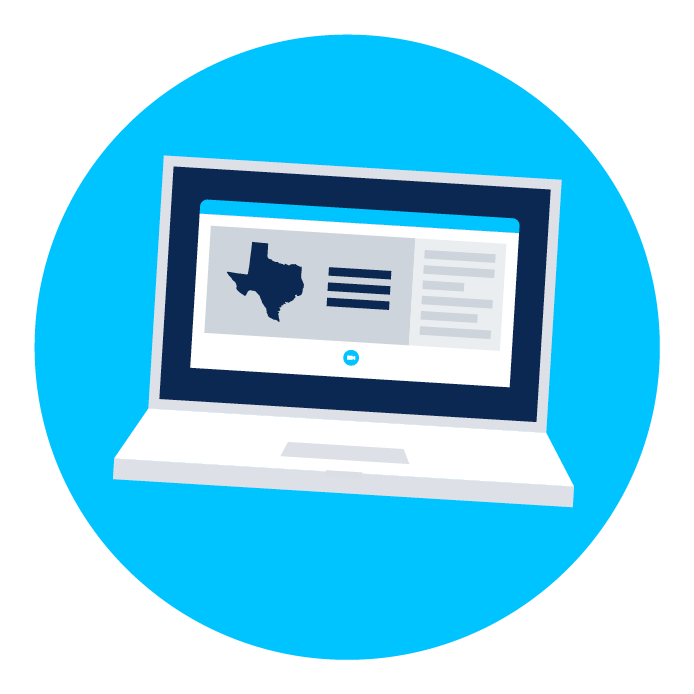 Attend a virtual training
Never organized virtually before? Don't worry—we've got you covered! From the basics like "How to use Zoom" to more advanced training on hosting your own virtual event, our team will help you feel confident about making a difference in a virtual environment. New trainings will be offered regularly, so check back often after you sign up!
Sign up for a training
---
Resources and tools for virtual organizing
Zoom
Zoom is a video conferencing service that easily lets you organize meetings for your group. On Zoom calls, you can share your screen to share a presentation and utilize the chat function to share documents. Letter writers can optionally use their webcam so party attendees can see each other. Swing Left offers Zoom trainings every weekday—sign up today! Zoom offers some really great tips and tricks to make sure your meetings are effective and run smoothly—check them out here. There are some additional Zoom resources specifically for the COVID-19 pandemic. If you want to use Zoom for your virtual event, there are a few options:
Zoom Basic

Anyone can create a Zoom basic account for free. With Zoom basic accounts, you can schedule meetings for up to 100 people for 40 minutes at a time. Standard features, like requiring registration for a meeting and sharing your screen with meeting attendees are all included with Zoom basic.

Zoom Pro

Zoom pro accounts cost $15 per month. With Zoom Pro accounts, you can schedule meetings for up to 100 people, but they can last for an unlimited amount of time! There are also some additional features, like breakout rooms and the ability to record meetings.

While Swing Left cannot give Zoom Pro accounts to everyone, we have a few accounts you can "rent" for free! All you need to do is create your virtual event—after that, a Swing Left organizer will get in touch and you can let us know if you need conferencing or any other resources.

Swing Left has a limited number of Zoom Pro accounts so account availability is for Swing Left events, and on a first-come-first serve basis. If you use the Zoom pro meeting rooms, we kindly ask that you finish on time since your active meeting will interfere with others that may be scheduled after yours. Questions about using our Zoom accounts? Feel free to reach out to us!
Google Hangouts Meet
Google Hangouts Meet is also a video conferencing service that allows you to organize video meetings for up to 100 individuals for an unlimited amount of time. Google Hangouts is available for all levels of GSuite, starting with the Basic version at $6 per month—make an account and get started. Check out this helpful cheat sheet on Google Hangout Meet.
Swing Left Group Builder
Swing Left designed the Group Builder tool to facilitate your ability to create, grow, organize, and manage your volunteer group. Using the group builder tool, you can also find and connect with existing groups near you. Visit Swing Left's local groups page to find a group near you or create your own! Adding your group to the tool will help others find actions to take.
The Group Builder allows you to add members to your group, specify roles, email members, add events and list them all in one public place, customize an automated welcome email, and promote personal fundraising pages. You can also customize your group's page with a unique photo, description, your group's social media pages, and more!
---
Virtual organizing tips and tricks
Virtual organizing is largely the same as organizing in person— you're just talking to people and taking action in a virtual environment instead of face-to-face. Below are some tips and tricks to help get you started and help make any virtual action you take a success.
How to get started
Make a list of people you know that might want to get involved. The easiest way to start organizing is to engage the people from your networks you think will want to take action with you. Friends, family, and neighbors are all great places to start—and ask them if they know anyone else who wants to join!
Start reaching out to people. Once you have your list of people that might be interested in getting involved, start reaching out to them. This can help get the ball rolling as they'll bring ideas, excitement, and others that want to get involved. From there, after you have a core group of activists, it's time to host an event!
Event hosting tips
Virtual events can be anything from direct voter contact, like calling voters, or a kickoff or regular meeting to plan, check in, and update on organizing activities. There are plenty of great ways to make an impact by hosting an event—we hope these tips and tricks are helpful!
We also know hosting an event in a virtual environment can feel a bit weird at times, especially the first time you do it. Once you schedule your event, a Swing Left organizer will be in touch and you can ask them any questions you might have. Our organizers are also happy to join your event to help get started!
Before the event:
Test your internet connection, speakers, and microphone.

Schedule a test event with a friend to work out bugs. Or, join a little before the call to test your tools.

Find a quiet place.

Others will be able to hear you more clearly when you participate and you can talk freely without disturbing others. This is especially important if you're moderating the call.

Designate a co-facilitator and/or note taker.

They can help you moderate the chat if you are talking or presenting.

Create an agenda and/or presentation.

Send around materials in advance for people to review so they are primed to talk about them during the event.

Share your screen and present.

A lot of conferencing options, including Zoom, allow you to share your screen and present to the group.
During the event:
Encourage participation.

Sharing in a virtual environment can be hard and feel kind of weird at first. Try an ice breaker! Have everyone introduce themselves (including you), share why they joined your event, where they're from, and anything else you'd like to know about them! Call on others to introduce themselves.

Use the "Brady Bunch view."

Zoom has multiple views you can use during the call. The "gallery view" allows you to see all participants at one time.

Encourage people to use the chat and check it frequently.

Some people are more comfortable typing their thoughts into the chat box, especially as you're just getting started. It helps if you have a co-facilitator helping you monitor the chat.

Having trouble keeping up with the chat?

That's good! It means people are engaged. Ask if the person or people that chatted want to speak to anything they are saying.

Try using the virtual hand raising method "Stack."

At Swing Left, we type "stack" in the Zoom chat if we have something to say but don't want to interrupt or aren't sure of the best time to chime in. This allows the event facilitator to keep track of things and allows the person speaking to finish their thought without being interrupted.
---
How to stay connected virtually
You've done it—you hosted a successful event! Events like the one you just hosted are key to beating Trump and the GOP in 2020 and transforming our government. Thank you!
But you're not done yet. A critical part of virtual organizing is continuing to stay in contact with your event attendees. Here are some tips:
Follow-up with anyone that RSVP'd immediately following your event.

Send an email to everyone who RSVP'd to your event with any follow-up items, next steps, and when you'll be meeting again. We suggest writing separate emails to those who RSVP'd and those who didn't for a quick and easy personal touch.

Schedule the next meeting time or event.

Continuing to provide opportunities for action which will help keep them engaged and increase impact!

Keep your event attendees update with regular communications.

These updates can include any upcoming events, local and national news, any asks of your attendees, trainings, and any other engagement you think will be useful or needed by your audience.

Start a Facebook group.

Facebook groups are a great way to stay connected, share updates, pictures, articles, resources, and calls to action. They are also a great way to build community after your event!

Tag Swing Left when sharing photos and updates on social media.

Others can then see the great work you are doing, how fun it is, and join in. Be sure to tag @SwingLeft on Twitter and Instagram use the hashtags #SwingLeft or our new virtual rallying cry, #SLEverywhere.

Register your group with Swing Left.

Manage and keep track of your group and members through Swing Left's group builder so others can join you too.
---
Ready to get started? Visit Swing Left's Action Finder to start organizing.
College student? Check out our Virtual Organizing Guide just for students.