Help elect a pro-democracy Supreme Court justice in Wisconsin
The April 7th State Supreme Court election in Wisconsin is crucial to the future of fair elections in the state and our national fight to roll back Republican gerrymandering in 2021.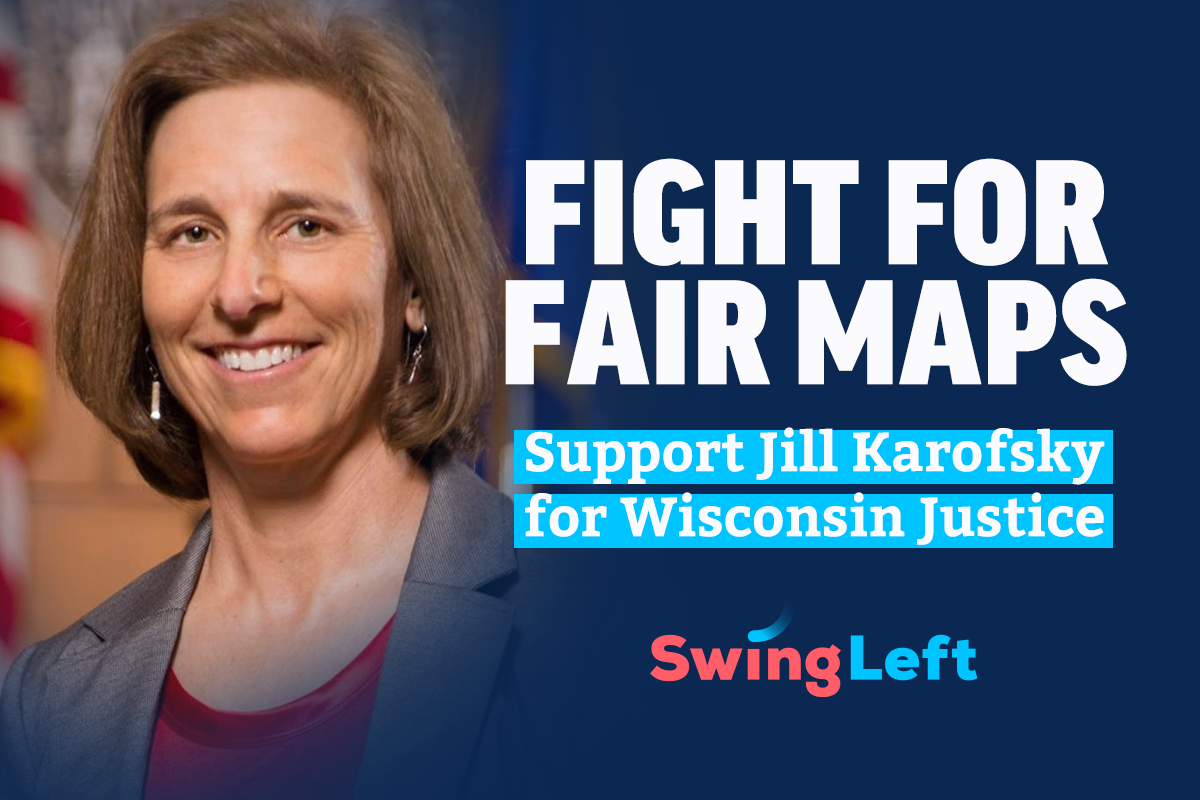 We're helping the Democratic Party of Wisconsin elect the progressive, pro-democracy candidate Judge Jill Karofsky to the WI State Supreme Court. Republicans are putting their money behind her opponent, so we're pulling out the stops to elect Judge Karofsky.
Due to the impacts of COVID-19, the approach to this election looks different than a traditional race. All in-person volunteer voter contact activities—like door-to-door canvassing—have been suspended, which means phone banking is the best way to reach voters.
That's why we're calling voters to make sure they understand the stakes of this race, know who the candidates are in this nonpartisan election, and have a plan to vote—preferably by mail.
---
The candidates and stakes in this election
On April 7, Wisconsinites will elect a justice to the Wisconsin Supreme Court. The high court in the state will likely rule on many crucial issues over the coming years: on voting rights, campaign finance, and, perhaps most importantly, redistricting and fair maps.
The incumbent running for reelection is Dan Kelly, who was appointed to the court by right-wing former governor Scott Walker. National and local Republican groups have lined up to help Kelly keep his seat, because they know how important he is to defending anti-democratic Republican tactics like voter suppression and gerrymandering.
Democratic and progressive groups are supporting Circuit Court Judge Jill Karofsky. Karofsky has spoken out against Kelly's allyship with right-wing groups and has pledged to defend the rights of all Wisconsinites. Karofsky is highly qualified, having started her career as a trial lawyer, then working in the state attorney general's office prosecuting violent crimes against women, and now as a judge on the Dane County Circuit Court.
Ready to take action to help flip this seat currently held by a right-wing judge?