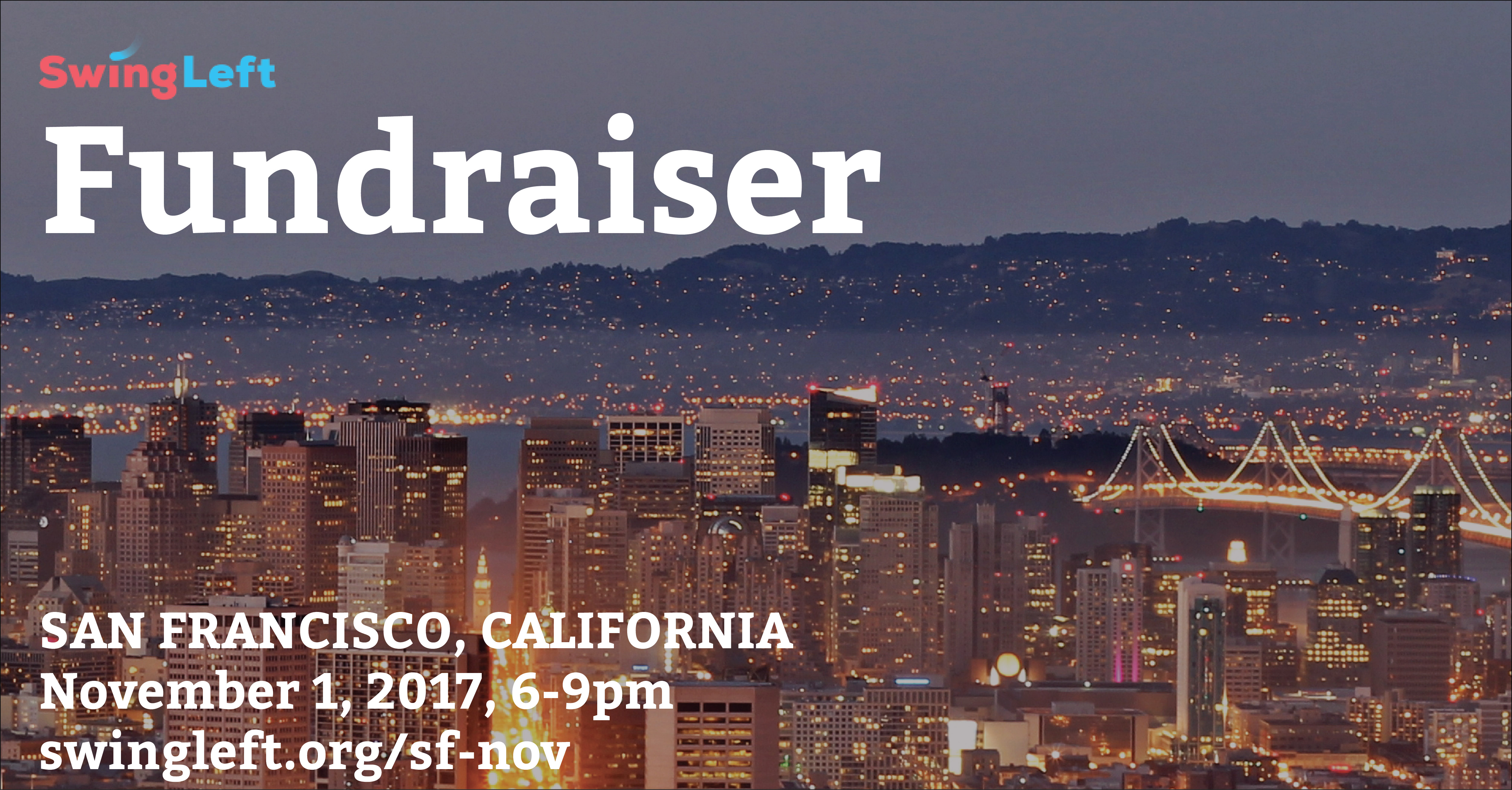 ---
Save the date!
Join us for cocktails and special guests in support of Swing Left — the national grassroots organization working to flip the House blue in 2018.
---
Wednesday, November 1, 2017
6:00pm host reception
7:00pm general admission
9:00pm event ends
111 Minna Gallery, San Francisco
*Cash bar and light hors d'oeuvres
---
Hosted by:
Caroline Barlerin and Hunter Walk • Archie and Vijay Chattha • Ron Conway • Soraya Darabi • Clay Dumas • Lian Eoyang and Randy Reddig • Paul Graham • Fran Heller • Penny and Prem Kumta • Erica and Jeff Lawson • Reshma Saujani and Nihal Mehta • Bob More • Jaime and Satya Patel • Crystal and Chris Sacca • Andrea McEvoy Spero and Jason Spero • Mike Yang
Remarks by special guests to be announced!
---
Donation levels:
Host - $5,000 (write or raise)
General Admission - $250
Early Bird - $100 (limited availability)
If you support the mission but can't make the event, please consider making a contribution of any amount on the donation page. Then just shoot a note to [email protected] saying that you won't be able to attend.
---
Contributions or gifts to Swing Left are not deductible as charitable contributions for Federal income tax purposes.