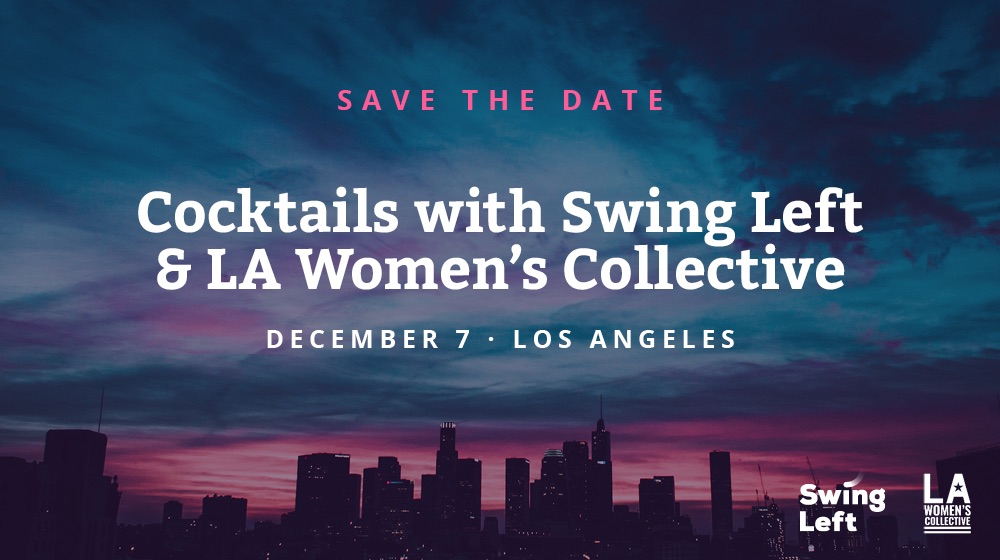 ---
Save the date!
Join us for cocktails and special guests in support of Swing Left — the national grassroots organization working to flip the House blue in 2018.
---
Thursday, December 7, 2017
7–9pm
Location shared on RSVP
---
Hosted by:
Aurora Weinstock, Carolyn Strauss, Elizabeth Fiedler Marashi, Frances Berman, Georgia Eisner, Hannah Linkenhoker, Heidi Lindelof, Jamie Kantrowitz, Jamie Wolf, Laura Lewis, Maureen Stockton, Rebekah Shuman, and Samantha Ettus.
---
Donation levels:
Host - $1,000
General Admission - $100
If you support the mission but can't make the event, please consider making a contribution of any amount on the donation page. Then just shoot a note to [email protected] saying that you won't be able to attend.
---
Contributions or gifts to Swing Left are not deductible as charitable contributions for Federal income tax purposes.