THE CALIFORNIA CHALLENGE
Under California's top-two primary system, Democrats and Republicans run in the same primary. Then, the top two finishers advance to the general election regardless of which party they represent. That means if two Republicans finish in first and second place, no Democrat will advance to the general election. And there's a serious risk that could happen this year.
But we aren't going to let the GOP shut us out of the midterms in critical Swing Districts! We're working to get left-leaning voters to the polls on June 5th—to make sure a Democrat makes it on the ballot in every California Swing District in the midterms.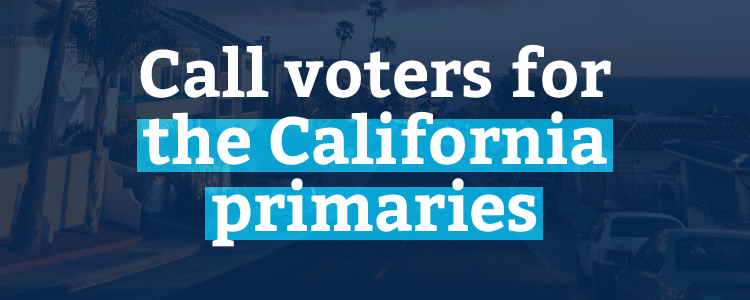 WHAT YOU CAN DO ABOUT IT
Volunteer phone banking is a proven way to reach out to voters and make sure they have what they need to vote this year. You can make calls from any location. All you need is a phone and internet access via laptop, desktop or smart pad!
After you sign up, you'll see the instructions to start making calls including the script and the Swing Districts we're calling.
Thank you for stepping up to help get out the vote in California!